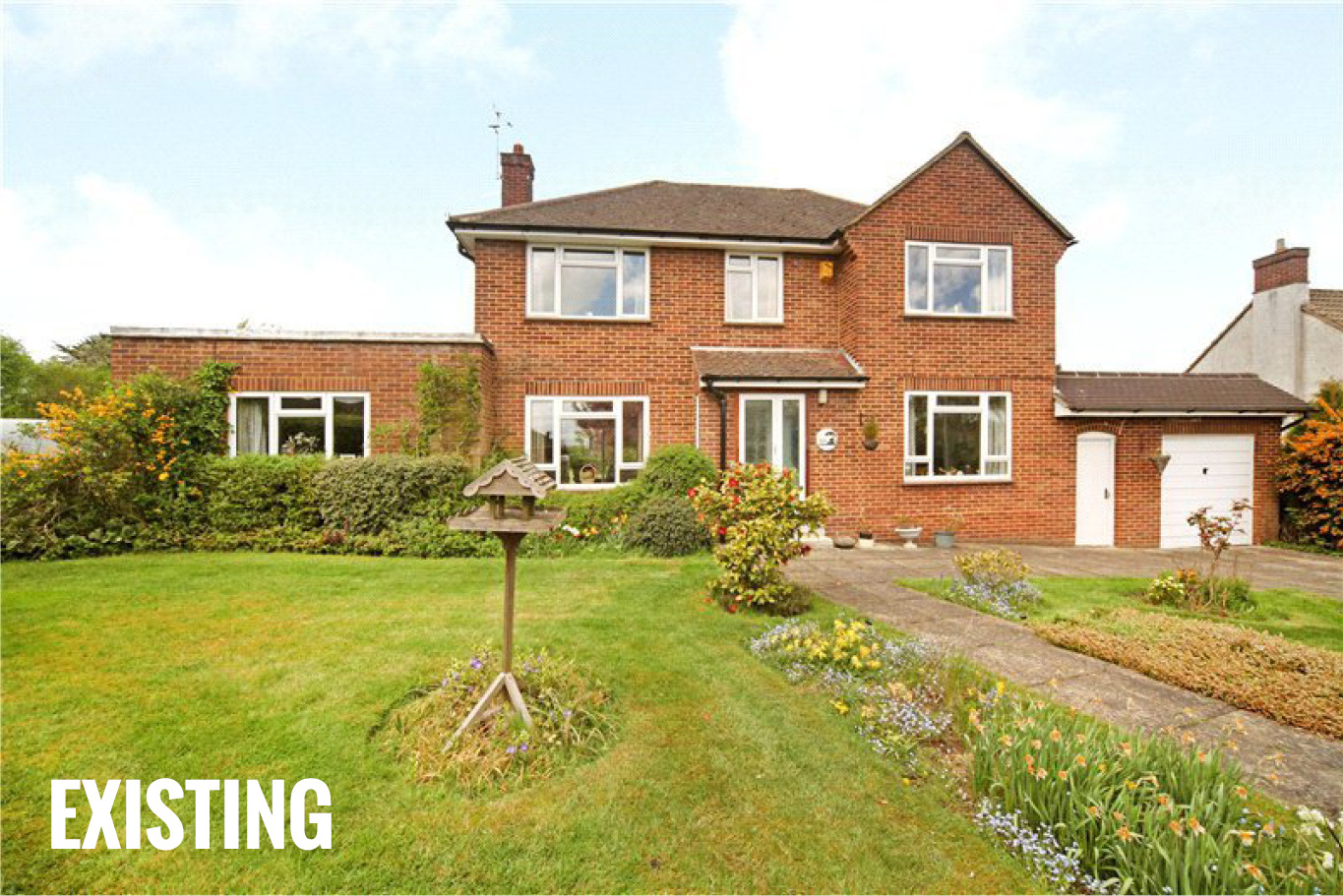 /
The Mount (Remodel)
Click Here to download the Floor Plans
When the owners purchased this 2 storey 4 bedroom house, located in a spacious plot knew that the existing house fell well short of what they needed a family home to provide. The plot and location gave them everything they wanted in terms of position and external environment and the intention was always to undertake a radical remodel. The design brief included the need to increase the size and quality of all rooms and also to transform the external appearance to achieve a modern looking property.
The design proposals included to enhance all the existing spaces and focused specifically on the creation of a huge open plan family space on the ground floor that stretches across the majority of the rear elevation. Relocation of the existing staircase was key to unlocking the cramped arrangement and creating a flow into the open plan area directly from the entrance hall. The extended first floor allows the existing bedrooms to be increased in size, adding en suite bathrooms. A floating mezzanine floor to the master bedroom provides an extra dressing room and roll top bath to add a touch of luxury.
Externally a modern appearance has been created applying predominantly white render with accent materials such as contemporary brickwork, natural stone and metal cladding that help to focus the eye on the main entrance. The slate roof and aluminium windows complete the new modern style and transforms the property beyond recognition.
The house now provides ample accommodation with additional and enhanced bedroom spaces and en-suites maximising the value of this property. The open plan area is key to the end result and this now connects the occupants directly onto the large private rear garden. Externally the property now looks and feels like it was built in this era and the palette of neutral colours provided by stone, brick and render means the new look will stand the test of time.
Existing floor area 189m² (2034ft²)
Proposed 331m² (3563ft²)
Build Cost: £350-£400K
Bought for £800k
Predicted Valuation £1.5m